WHAT IS DIAMOND PAINTING?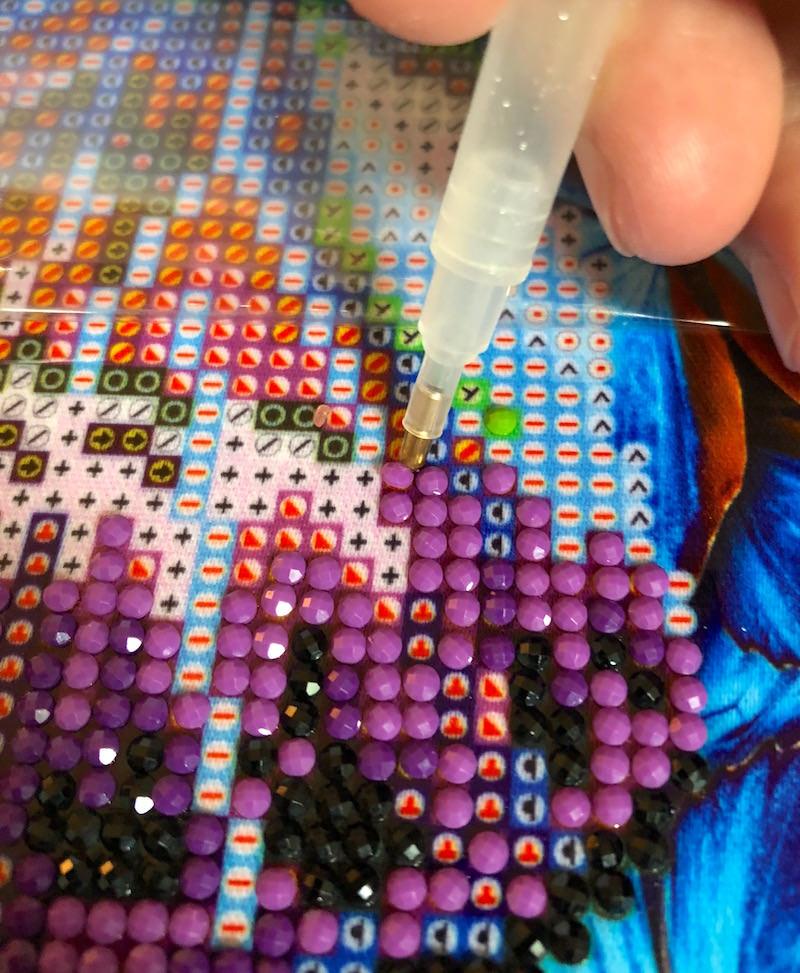 Diamond painting is an activity that has rapidly gained attention as a new hobby for all age groups. This fun activity originated in Asia and has since taken off around the world. Diamond painting is easy to learn and great for calming anxiety. It is a lot of fun and very relaxing.
As the name may indicate, it is not an activity that involves using actual diamonds, but rather beads, or rhinestones, called drills. It is based on the concept of creating a painting, similar to mosaic or paint by numbers. You place beads over the entire image that is printed on a sticky canvas. When diamond painting, you use tiny diamond-like beads and place them over the entire image that is printed on a sticky canvas. The result is a finished product that sparkles with creativity.
 5D Diamond Painting utilizes high-end technology to break down images into patterns and designs onto a canvas. This process isn't as intimidating as it might sound. It is a simple process that involves using certain tools and materials to make your masterpiece. This new found art activity is great for anyone who loves arts and crafts, never mind their age, because it's so simple to follow. However, we'll get to that later. 
First, let us start by understanding the concept of diamond painting before diving right into it. There are two main types of diamond paintings that you can choose to work on, square drill or round drill. 
The rhinestones are often referred to as diamonds or drills and are color coded to match a particular color or shape on the canvas. The backside of the stones are flat so they can easily stick onto the canvas. The square drills tend to fit a bit tighter together, but are sometimes a bit more difficult to work with than the round drills.
Each diamond painting kit comes with a variety of tools that are used to complete your painting. These tools include a tray (to sort out drills), a pen tool or applicator, baggies to store your drill, and a wax pad (used as a gum to hold the drills on the pen). The wax is used to pick up the diamonds with the pen. These tools are sturdy and last a long time if used correctly.
Before you go full steam ahead, there are some things you should keep in mind. Begin with reviewing your color chart and legend and checking your inventory list before you start the process. This will help you to quickly identify the colors and make sure you have everything set up and are ready to go.
Your canvas will be covered in a protective film when you receive the kit. It is recommended that you peel the film off in small sections, otherwise, it could ruin your design because the stickiness on the canvas will attract dust and dirt. It is recommended to start at the bottom of the design and work your way up the canvas, but everyone seems to find their own method that works best for them. 
.To get started, here is a list of steps to follow :
1.Dip the top of the applicator into the wax, which will enable you to pick up the diamonds.
2. After going through your legend, press the tip of your applicator tool to the rounded side of the stones.
3. Pull the plastic film off of the area you are planning to work on, and carefully press the diamond on the design.
4. Repeat this until your design is complete. After the last of it is done, pull the protective film over the top of the design and use a rolling pin to secure the the rhinestones in place.
1 comment